Dive into your Water Data like a
Pro
Water, and water treatment reporting is becoming more important as organisations broaden the scope of their Environmental Management practices. Good reporting is just as important as for fossil fuels.
---
In the past, for many companies water was considered just an extra cost that they had no control over, but increasingly there are technologies to reduce water consumption, re-use water, and to invest in higher value water treatment facilities.
Accurate and clear dash-boarding of an organisations water consumption by building and by meter is vital. Insightful trend analysis by the half hour, and associated reports are more valuable than ever in the financial discussion around funding investments in site based water use reduction and treatment.
The Accuvio solution provides exactly this. Just like electricity and gas, the water dashboards enjoy the same top level aggregation and the drill down capability where meter data exists, simplifying the reporting process for large organisations where water is a significant cost.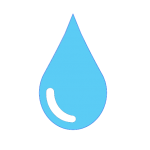 Water Usage Analysis
Quickly identify hotspots of consumption or retrospectively analyse the impact of leaks, or equipment failures using the stock chart drill down analysis style dashboards.
Waste Water Treatment
Report and analyse your water discharge to various destinations, and communicate volumes discharged internally. Use this data to drive change and to raise awareness of the scale of the challenge. This is often the first step to success.
Embodied Water
Through analysis and reporting by product production at site and meter level, the embodied water volumes can be used to provide useful insights on production efficiency.
'Treat' your water data with the same respect as your
Energy
Finance
Fuel
data sources.
Whether it's for better resource efficiency, or for considering volumes for procurement or regulations, the Accuvio system enables auditable, transparent, centralised water management dashboards and reports for site managers and central operations.
---