Sustainability Reporting has never been easier
GHG, Carbon, ESG
Check out our flexible options and features.
Watch 2 Minute Demo
on a Single Platform
Accelerate

Simplify

Streamline
your Sustainability / ESG Reporting
Over the past 13 years, Accuvio's clients have relied on its deep climate and greenhouse gas emissions expertise platform to calculate and report their global emissions inventory. Equipped with powerful templated reports for CDP, GRESB, GHG Protocol, SECR, TCFD, DJSI to name just a few, coupled with interactive dashboards, clients have been able to get their reporting programs started in a matter of weeks across full scope 1, 2, and 3 as well as broader ESG metrics.
With increasing numbers of stakeholders demanding greater control and capability of the textual reports the Accuvio solution combines the tried and tested greenhouse gas capability with its new Author module. The Author module allows sustainability teams to coordinate and streamline the textual part of the Annual Sustainability report, as well as ESG investor questionnaires responses and reporting initiatives. With API's to RobeccoSam/DJSI/S&P Global, GRESB, and helpful submission tools for CDP integrating SASB, GRI and TCFD frameworks into those reports quickly and reliably.
---
Three Standalone or Unified Modules
Greenhouse Gas Emissions Module
A purpose built solution, iterated to perfection over the past 12 years to ensure complete and easy to use coverage across full scope 1, 2 and 3 emissions sources globally. With over 62,000 emissions factors, we look after the emissions factor updating regularly so you don't have to. Equipped with purspose built productivity power tools and uploaders, instant calculations, complete audit-ability, and submission ready reports generated with a single click managing your GHG inventory has never been easier.
Author
As Sustainability and ESG continues to grow in importance, with increasing numbers of stakeholders involved in sustainability reports, and the repetitive nature of investor and esg questionnaires, keeping the messaging consistent, seamlessly re-using previously approved content where possible and tracking all of those changes, report decisions and discussions is now vitally important. Author instills the same ethos as the GHG module; "Capture once, re-use many times" thereby reducing the burden on your colleagues, improving ESG questionnaire response speed and accuracy and improving overall reporting quality by working smart not hard.
ESG
With the "E" taking up most of the time required in most sustainability reporting exercise, the broader ESG sometimes gets overlooked. With custom ESG metrics within the Accuvio module, users are free to create metrics to meet any reporting demand. They can follow GRI, or SASB or TCFD, or SDG's, or all of the above seamlessly. You can expect the same powerful and templated reporting as enjoyed by the Greenhouse gas module and the results can be copied into the Author solution alongside the appropriate commentary and context. As accredited and verified partner to all the major reporting framework the guidance, requirements and recommendations are always on screen to accelerate the process.
Comprehensive coverage for all
Scope 1
Scope 2
Scope 3
Supply Chain
CSR
data sources.
Accuvio elegantly combines all your global greenhouse gas emissions, energy, and corporate social responsibility data on to a single web based platform with no fuss.
---
Our Features
Emissions factors
With over 62,000 emissions factors in the continually expanding Accuvio global database, we have all the emissions factors you will ever need, including the new 2018 IEA emissions factors licensed for all our users. We look after the emissions factor updating regularly so you don't have to.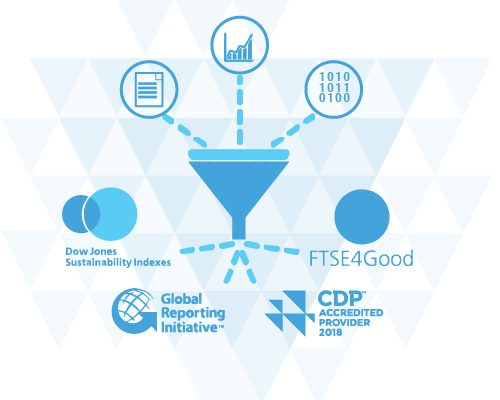 Collect Once, Re-use many times
Whether its numeric data in the GHG module or textual content in Author, the Accuvio allows you to re-use data already collected for a completely different purpose accelerting your data collection and reporting processes.  Let the Accuvio system do all the hard work re-organising your data and changing specific emissions factors, calculation methodologies, formatting and conversions.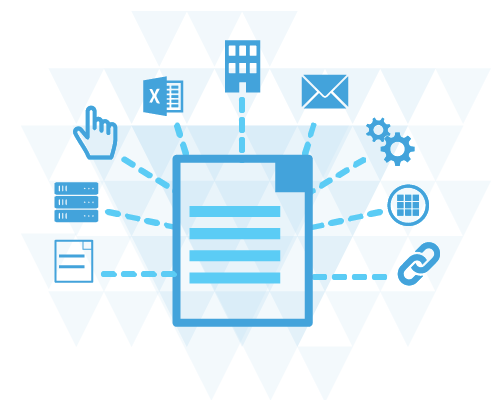 Ready to go Templated Reports
No messing around with BI tools to get your calculations correct and tables lined up to the various reporting standards. The Accuvio suite of templated reports takes away that pain and risk of human error. The templated reports are used by all clients, and verified by all auditors, so you can rest assured they are accurate and exactly what is required.
Streamlined Implementation Process
As specialists in Enterprise Sustainability data and reporting, our implementation process has been refined over almost a 10 year period to be simple, clear, and straight forward..... no matter how fragmented the data is.
Over 2000 Activity Data types available "Off the Shelf"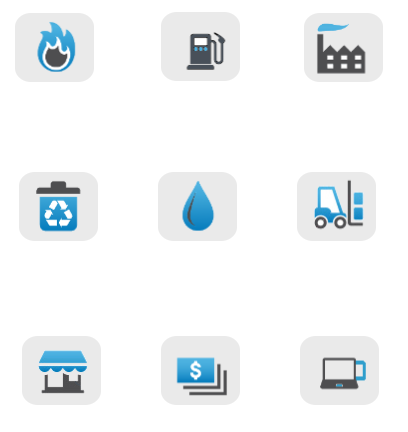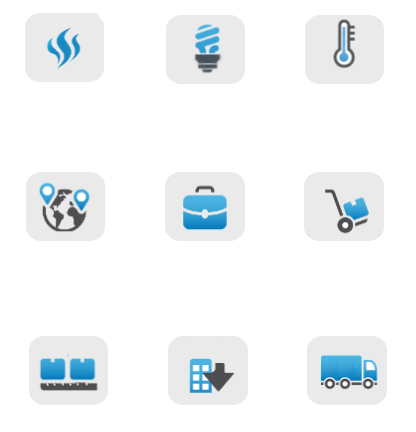 Browse some of the 2000 Activity Data types available "Off the Shelf"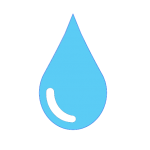 Water & Water Treatment
Analyse and report your water consumption data, either from invoice or supplier data, or directly from meter.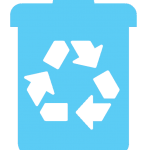 Waste
Comprehensive waste reporting and analysis will drive engagement and change at site level.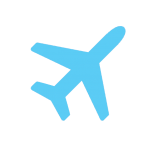 Business Travel
Transform complex fragmented data from suppliers and travel agents into powerful engagement insights